Is Scheduled Drug Management a Potential Time Bomb for Your Practice?
David F. Senior
, BVSc, DACVIM (SAIM), DECVIM-CA, Louisiana State University School of Veterinary Medicine
Article
Last Updated July 2016
4 min read
Peer Reviewed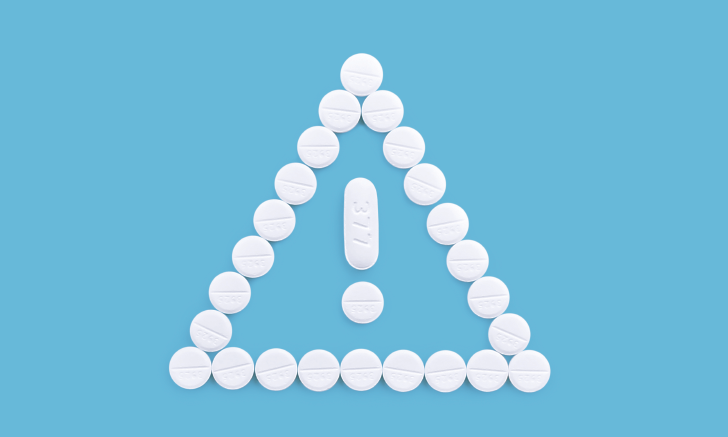 The comprehensive array of analgesic medications available for veterinary use facilitates a dramatic reduction in patient pain and suffering, but the presence of potentially addictive drugs in the practice carries a major responsibility for management to prevent diversion.
One of a practice's most important roles is safe, efficient management of Drug Enforcement Administration (DEA) controlled substances. Federal regulation of controlled substances aims to minimize and prevent the risk of diversion of addictive drugs. Inadvertent mistakes can lead to substantial fines and temporary or permanent loss of DEA and/or professional licensure, which leads to substantial income loss. Intentional diversion can lead to prison time and even loss of life.1
Manage Drugs Wisely & Well
The recent attention to pain control for veterinary patients has emphasized the importance of wisely managing scheduled drugs. A host of resources are available to assist in this process, covering ordering, receiving, storage, use, disposal, reporting of spills and diversion, and the all-important recordkeeping. (See Information & Resources: Recordkeeping)
All team members should be made aware of practice policies regarding scheduled drugs so discrepancies are likely to be detected. Training should include knowledge of all scheduled drugs the practice stocks and uses. (See Information & Resources: General Information & Which Schedule, Which Drug? for the list of scheduled drugs.)
Which Schedule, Which Drug?
Controlled substances are classified into Schedules I–V based on their addiction potential. Visit DEA.gov for more information.
Schedule I: Drugs in this schedule have no currently accepted medical or veterinary use because of safety concerns and high potential for abuse.

Schedule II: Several drugs in this group (eg, meperidine, fentanyl, morphine, hydrocodone, pentobarbital) have veterinary applications. Because of their high potential for addiction and, therefore, diversion, their recordkeeping must be kept separate from those in Schedules III–V. Ordering must be performed using DEA Form 222.4

Schedule III: Examples include mixtures containing pentobarbital (eg, euthanasia solutions), nalorphine, buprenorphine, ketamine, and anabolic steroids

Schedule IV: Examples include alfaxalone, propofol, diazepam, midazolam, butorphanol, and phenobarbital

Schedule V: Examples primarily include cough medications that contain low concentrations of narcotics
Training discussions should cover potential red flags, including unanticipated or unprecedented increases in quantities of scheduled drugs being ordered. Unexpectedly poor results in patients receiving scheduled drugs may indicate dilution. Informed team members are more likely to detect and report aberrant behavior by other team members—including veterinarians—related to scheduled drug handling.
Set Limits & Know the Laws
Practices need to strike a balance between security and accessibility of scheduled drugs. The required lockable, fixed storage safe should be opened only to access the container of drugs to be dispensed, and the container should be returned to storage immediately afterward. 
Limit the team members who have access to the safe, but remember these medications must be available at all times the practice is open. Team members with previous drug convictions cannot handle scheduled drugs, even to administer a patient's oral medication under direct observation. During hiring, ask specific questions regarding drug use and previous felonies, and perform background checks on new team members—and current team members if they were not checked when hired. (See Information & Resources: Security Requirements)
What to Stock, Whom to License?
Carefully consider whether the practice should even stock certain scheduled drugs. Use the following questions to guide decision-making:
Is each drug in the inventory absolutely necessary?

Is there a nonscheduled alternative?

Can 2 scheduled drugs be replaced by a single drug to reduce recordkeeping and tracking duties? 
Requiring all veterinarians in the practice to be DEA-licensed (with state-controlled substance licensure, if required) can avoid inadvertent dispensing and prescribing of scheduled drugs by non-licensed individuals when licensed veterinarians are absent. The practice itself cannot carry a DEA license. (See Information & Resources: Licensing Guide for individual veterinarian licensing.)
Diversion may be preempted by raising awareness of health issues that could predispose team members to narcotic addiction.2 The recent escalation of narcotic addiction in the US has been fueled, in part, by physicians prescribing narcotics to control postoperative pain. Awareness of the increased risk of narcotics diversion in situations in which people (clients or team members) are dealing with pain management warrants extra attention to signs of diversion.
Under federal law, veterinary nurses can be agents of a DEA licensee to order, administer, or take inventory of scheduled drugs, and can prepare prescriptions under the direct supervision of a DEA-licensed veterinarian. The licensee must check the prescription before the drug is given to the client.
Practices Beware:
Know the Consequences
The most common DEA infraction at a veterinary practice is failure to keep timely, accurate records (eg, ordering, receiving, storage, dispensing, reporting accidental spillage and disposal).

Veterinarians must keep careful track of when licenses need to be renewed, especially in states that require state licensure in addition to federal DEA licensure to handle scheduled drugs.

A veterinary professional without full licensure cannot dispense or prescribe scheduled drugs under any circumstance, even if the lapse is only for 1 day. Failure to comply with state regulations leads to stiff fines, yet lapses are commonly identified and penalized.
Precautions & Infractions
The most common DEA infraction at a veterinary practice is failure to keep timely, accurate records, including keeping track of when license renewals are due.3 (See Practices Beware: Know the Consequences.) The AVMA provides guidelines for such recordkeeping. (See Information & Resources: Recordkeeping & Security Requirements)
Prescription pads should be secured—unless in use—and should never be presigned. Some states require duplicate prescription pads. 
Avoid overordering of controlled substances—order only quantities the practice will use in a reasonable period of time. Storing excess drugs and disposing of expired drugs can create unnecessary risk. The recommended method to dispose of expired drugs is through a reverse distributor, although that can also be expensive.
Conclusion
Safe, efficient management of controlled substances is extremely important, and every veterinary professional in practice should know the rules and the consequences.
Information & Resources
General Information
Licensing Guide
RecordKeeping
Security Requirements
This article originally appeared in the August 2016 issue of Veterinary Team Brief.