Phenobarbital
John H. Rossmeisl, Jr.
, DVM, MS, DACVIM, Virginia Tech
Article
Last Updated March 2015
3 min read
Peer Reviewed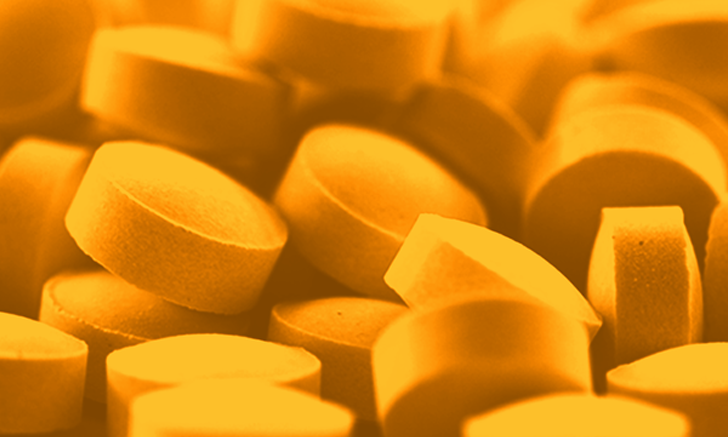 Phenobarbital is an effective antiepileptic drug used in dogs and cats.1-3
Overview
Many adverse events associated with phenobarbital (PB) use in dogs and cats are transient; others are acceptably managed with appropriate client education.1,3

Hepatotoxicity can develop in dogs treated chronically with PB,3-6 but

Is avoidable with diligent therapeutic monitoring

May be reversible with prompt drug withdrawal and supportive therapy

Early recognition and treatment are key in resolving any complication that may arise.
Adverse Events
Adverse events are more commonly observed in dogs than in cats.2,3

Common acute and transient adverse behavioral effects include sedation, hyperexcitability, and restlessness.  

Signs resolve in most patients within 2 weeks of starting therapy.1,3

Improvement may result from induction of PB biotransformation over time.

Frequently reported chronic and persistent side effects are polydipsia, polyuria, and polyphagia.

Can be intolerable to some owners, requiring changing the antiepileptic drug (AED)1,3

In dogs, subacute-to-chronic treatment is often associated with subclinical laboratory abnormalities, including3,7

Decreased total and free thyroxine concentrations

Mild-to-moderate elevations in ALP and, to a lesser extent, ALT
Toxicities & Severe Reactions
Hepatotoxicity

Most common clinically significant, severe complication associated with PB3,4,8

Risk factors include

Chronic PB use

Serum PB concentrations >35 μg/mL (151 µmol/L)

Concurrent therapy with other hepatotoxic drugs (see Warnings)

May result in irreversible and fatal hepatic failure

Clinical signs

Abdominal effusion

Anorexia

Icterus and pigmenturia

Marked sedation and ataxia

Vomiting/diarrhea

Laboratory abnormalities

Elevated bile acid concentrations

Low serum albumin (hypoalbuminemia)

Increased serum PB concentration without dose escalation

Moderate-to-marked elevations in ALP and ALT

Blood dyscrasia3,5

Rare idiosyncratic reaction that usually develops within several months of therapy

Clinical signs

Anorexia

Fever

Lethargy

Splenomegaly

Spontaneous hemorrhage

Laboratory abnormalities

 Neutropenia

Thrombocytopenia

Anemia

Superficial necrolytic dermatitis8

Multifocal dermatopathy characterized by erythema and papules that progress to erosions

Predilection for footpads, mucocutaneous junctions, and axillary and inguinal regions

Can develop with chronic PB administration

Often associated with laboratory, ultrasonographic, and histopathologic evidence of hepatic disease

Overt clinical hepatic failure is rare.

Dyskinesia6

Rare reaction defined by abnormal, involuntary, repetitive muscle movements that distort or impair voluntary motions
Treatment Monitoring & Precautionary Measures3-6
CBC, serum chemistry panel, and urinalysis should be performed before PB therapy is initiated.

After steady-state PB concentrations are confirmed (at approximately 2 weeks), monitor serum PB concentrations, serum chemistry panel findings, and serum bile acids q6mo in patients on chronic PB therapy.

Serious hepatotoxicity requires

Prompt PB discontinuation

Appropriate symptomatic and supportive care

Fluids

Gastric protectants

Dietary and nutraceutical hepatic support

Management of hepatic encephalopathy or coagulopathy (if present)

Other measures as indicated

Acute PB withdrawal may precipitate seizures.

Consider loading with additional AED (eg, potassium bromide).

Hepatotoxicity, myelosuppression, and dyskinesia may be reversible with prompt recognition and treatment.
Warnings3,4
Avoid PB use in patients with preexisting hepatic disease.

Risk for clinically significant liver dysfunction may increase when PB is administered with other hepatotoxic drugs.

May potentiate sedative effects of CNS depressants (eg, anti-histamines, benzodiazepines, narcotics)

Hepatic or intestinal P450 activities induced by PB may result in drug interactions by increasing drug metabolism, resulting in

Reduced blood concentrations and therapeutic efficacy (eg, cyclosporine, doxycycline, zonisamide, mitotane)

Increased active metabolites of parent compound, thus potentiating therapeutic effects or causing toxic effects (eg, acetaminophen)