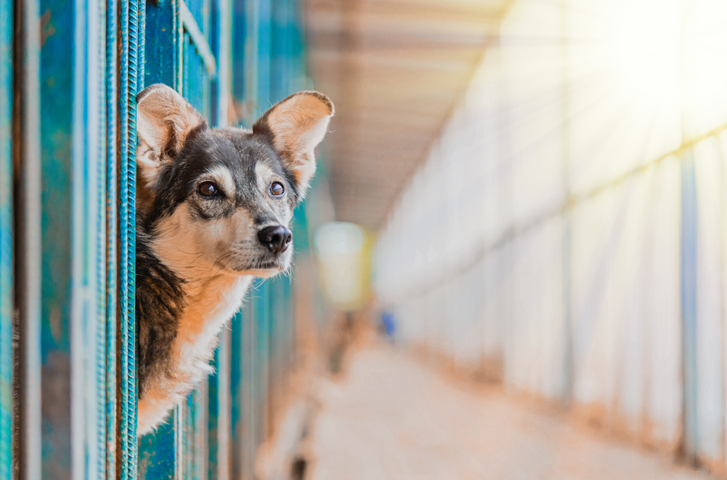 Discovering Shelter Medicine
Gary Weitzman, DVM, MPH, CAWA, knew animals would be central to his life by the time he was 6 years old. He is now president and CEO of the San Diego Humane Society; however, his path to shelter medicine was not straightforward. After earning undergraduate degrees in biology and English, Dr. Weitzman earned a master's degree in international public health before applying to both medical and veterinary schools. Dr. Weitzman oscillated between human and veterinary medicine until he finally found the role that fit him best: shelter medicine practice. 
"I wanted to save the world, but there wasn't anything like shelter medicine when I was in school," said Dr. Weitzman, who graduated from the Cummings School of Veterinary Medicine at Tufts University in 1989. "Back then, the only thing I knew about shelters was that you might learn how to do spays and neuters there. Veterinary medicine has come such a long way."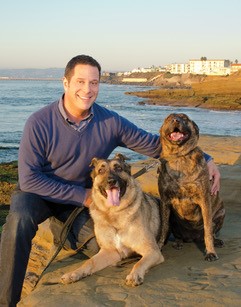 FIGURE
Gary Weitzman, DVM, MPH, CAWA, with Jake, a German Shepherd dog, and Betty, a pit bull crossbreed. Photo courtesy of San Diego Humane Society
Shelter medicine practice is currently the newest category recognized among 11 AVMA veterinary specialties. More than 2,000 members belong to the Association of Shelter Veterinarians, which was founded in 2001. There are currently courses, conferences, internships, residencies, and even a journal dedicated to helping veterinarians build competency in managing animal population health, infectious disease, pet behavior, shelter design, and forensics.  
Dr. Weitzman spent a few years as an associate veterinarian after graduation. He then enlisted in the US Air Force, where his public health credentials gave him a range of opportunities, from food safety and occupational health to assessing medical readiness for nuclear weapons decontamination. While serving in the Air Force, Dr. Weitzman was loaned to a military-based global biomedical research funding organization in Maryland, where he helped arrange grant cycles and evaluate proposals for breast cancer research. 
"It was magical to work with some of the best scientists in the world," said Dr. Weitzman, who had focused on maternal and child health while earning his MPH degree. Within the next decade, however, he returned to companion animal medicine, even owning a practice in Northern California before returning to the research center.  
Finding His Place 
Dr. Weitzman's life was changed once he was given the opportunity to meld public health with clinical medicine and make a difference in the lives of shelter animals when he signed on as medical director (and eventual CEO) at the Washington Animal Rescue League in Washington DC. "That was the best moment of my entire professional life," he said.  
In 2012, Dr. Weitzman became the president and CEO of the San Diego Humane Society. "There are a billion different things to do every single day," he said. His appointment book is as full as any clinician's, but the entries include: meet with real estate developers to plan for a hospital to increase access to health care; build partnerships to create a debt relief program for graduating veterinary students working in animal shelters and areas of need; talk with donors; give interviews; advocate for legislation to increase availability of telemedicine; and work with other shelters to implement protocols developed by the Association of Shelter Veterinarians.  
As clinicians in any kind of practice can attest, there are never enough hours in a day, but Dr. Weitzman steals time to don a stethoscope and join his colleagues in the outpatient clinics. "It's important to me to be able to do clinical medicine," said Dr. Weitzman, whose lifelong dedication to caring for animals has never changed.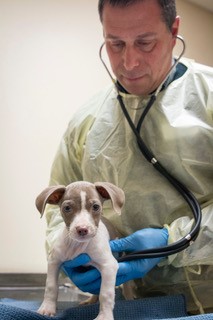 FIGURE
Gary Weitzman, DVM, MPH, CAWA, seeing patients at a San Diego Humane Society clinic. Photo courtesy of San Diego Humane Society