Feline Retrovirus Infection
Katrin Hartmann
, DrMedVet, DrHabil, DECVIM-CA (Internal Medicine), LMU of Munich, Munich, Germany
Article
Last Updated May 2012
8 min read
Peer Reviewed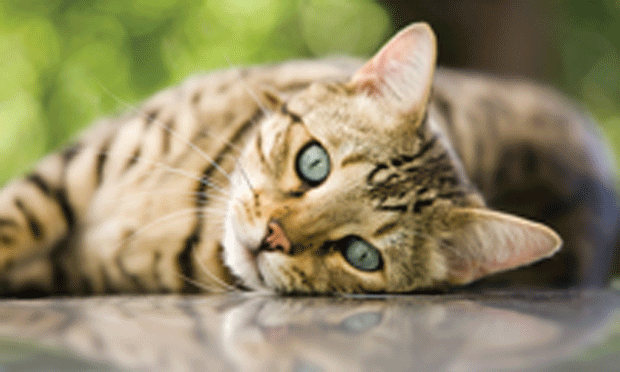 The decision to treat or euthanize a cat should not be based solely on the presence of retrovirus infection.
Cats infected with feline immunodeficiency virus (FIV) and feline leukemia virus (FeLV) are susceptible to the same diseases that occur in cats free of retrovirus infection, and many clinical signs found on examination may not be related to retrovirus infection.
In addition, retroviral testing can only diagnose infection, not clinical disease, and cats infected with FIV or FeLV may live for many years. However, FIV and FeLV status should be ascertained in all cats, healthy or sick, because the presence of retrovirus infection impacts their health status and long-term clinical management.
Management of FeLV & FIV
All cats in a household with a retrovirus-infected cat should be tested to determine their status. If positive and negative cats are identified in the same household, the owner must be informed of the potential danger to uninfected cats. Although the risk for transmission of FIV or FeLV is not high, the best method for preventing spread is to isolate the infected individuals and prevent them from interacting with housemates.
Update on FIV
FIV can cause an acquired immunodeficiency syndrome in cats comparable to human immunodeficiency virus (HIV) infection in humans and can lead to increased risk for opportunistic infections, neurologic diseases, and tumors. However, FIV does not cause a severe clinical syndrome in most naturally infected cats.
With proper care, FIV-infected cats can live many years and die from unrelated causes. Therefore, FIV infection has little impact on feline populations. Overall survival times are similar to those in uninfected cats, and quality of life is usually fairly high for many years.
Update on FeLV
FeLV is more pathogenic than FIV, and for many years it was considered a major cause of death in cats. This is no longer the case, as the prevalence and importance of FeLV have decreased. FeLV can cause variable clinical signs, including tumors, immunosuppression, hematologic disorders, and immune-mediated diseases.
Diseases secondary to immunosuppression account for many clinical signs in FeLV-infected cats, and it is important to consider that many of these diseases are treatable. The death rate in FeLV-infected cats in multicat households is approximately 50% in 2 years and 80% in 3 years. However, with proper care, an FeLV-infected indoor cat (single-cat household) may live much longer with good quality of life.
Multicat Households
Individual Cats
Treatment Protocols
G-CSF = granulocyte colony-stimulating factor, IGF-1 = insulin-like growth factor 1
How I Treat FIV-Infected Cats
AZT = azidothymidine; COP = cyclophosphamide, vincristine, prednisone; SPA = staphylococcal protein A
How I Treat FeLV-Infected Cats