Ampicillin–Sulbactam
Katrina R. Viviano
, DVM, PhD, DACVIM, DACVCP, University of Wisconsin–Madison
Article
Last Updated January 2017
5 min read
Peer Reviewed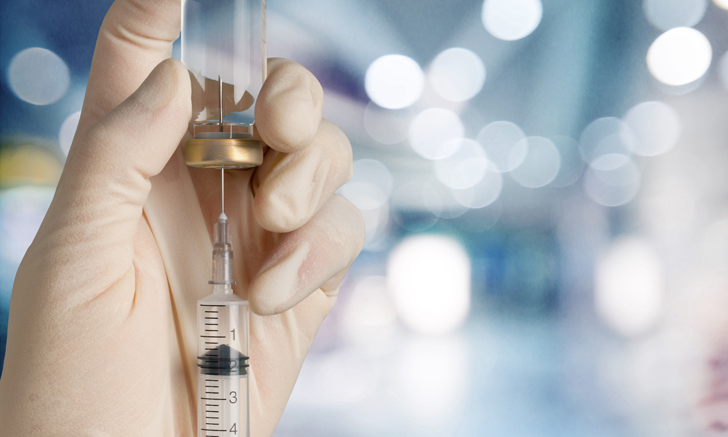 Despite increasing bacterial resistance worldwide, penicillin-based antimicrobial agents remain one of the most important classes of antibiotics used in dogs, cats, and humans.1
Pharmacology & Clinical Applications of Ampicillin–Sulbactam
Ampicillin–sulbactam is a potentiated amino-penicillin that kills bacteria by blocking bacterial cell wall growth.2-4 

For details, see Pharmacodynamics & Pharmacokinetics.

This combination agent is usually reserved for treating bacterial infections known to produce β-lactamase. 

In humans, this agent is especially important in treating multidrug-resistant infections caused by Acinetobacter baumannii, an opportunistic gram-negative pathogen responsible for serious hospital-acquired infections.2,5

In human medicine, increasing prevalence of bacterial resistance to ampicillin and amoxicillin–clavulanic acid has raised concerns.6-9

Use of ampicillin–sulbactam should be limited to cases in which a susceptible organism is strongly suspected or documented with susceptibility testing.

When presumptive treatment is initiated, performing a culture is strongly recommended. 

If the susceptibility of the isolated organism is resistant, ampicillin–sulbactam treatment should be discontinued.

In veterinary medicine, extralabel use is likewise indicated only when a susceptible organism is strongly suspected or documented. 

Routine extralabel use not recommended
In dogs and cats, ampicillin–sulbactam may be a rational empiric choice or presumptive therapy for the following clinical situations involving specific suspected pathogens (see Spectrum of Activity): 
Infections with penicillinase-producing anaerobes likely (eg, GI compromise)10,11

Single therapy for penetrating skin injuries associated with cat bites, puncture wounds, and foreign bodies12

Combination therapy for systemic infection (eg, cholangitis, aspiration pneumonia, septicemia)13-16

Susceptible infections during hospitalization, with de-escalation to amoxicillin–clavulanic acid because of its similar spectrum of activity or to amoxicillin when clinical need for β-lactamase inhibition has been ruled out17,18

Presumptive use in animals in which an infectious agent (eg, Leptospira spp) is suspected in association with acute kidney injury and/or hepatopathy19 

Pending results of urine culture and leptospirosis testing (eg, urine PCR, serology)

Clears leptospiremic phase of leptospirosis

Patients with confirmed leptospirosis should be transitioned to doxycycline.
Spectrum of Activity3,4
Susceptible gram-positive aerobes include Staphylococcus spp, Streptococcus spp, Enterococcus faecalis, and Actinomyces spp

Ineffective against methicillin-resistant Staphylococcus spp

Susceptible gram-negative aerobes including β-lactamase–producing bacteria (ie, Escherichia coli, Pasteurella spp, Klebsiella spp, Proteus spp) and Salmonella spp

Ineffective against bacterial strains containing type 1 β-lactamases, including Citrobacter spp, Enterobacter spp, Serratia spp, and Pseudomonas spp

Also considered ineffective against Pseudomonas aeruginosa because of drug impermeability or drug efflux

Susceptible anaerobes including Clostridium spp, Bacteroides spp, Prevotella spp, Fusobacterium spp, Peptostreptococcus spp, and Propionibacterium spp
In the United States, extralabel use of ampicillin– sulbactam in dogs and cats is limited to parenteral administration as extrapolated from human formulation. 
Extralabel doses (based on ampicillin component) as recommended3 

For empiric therapy in critically ill dogs and cats: extralabel dosage, 15-30 mg/kg IV q6-8h3

For systemic infections, use in combination with a parenteral drug with gram-negative activity (eg, aminoglycoside, fluoroquinolone).

For infections susceptible to amoxicillin–clavulanic acid in patients unable to receive oral medication: extralabel dosage, 10-20 mg/kg IV or IM q8h3

Available as a 2:1 ratio of ampicillin to sulbactam for parenteral administration in vials as crystalline powder for reconstitution20

1.5 g (1 g ampicillin sodium, 0.5 g sulbactam sodium) 

3 g (2 g ampicillin sodium, 1 g sulbactam sodium)

15 g (10 g ampicillin sodium, 5 g sulbactam sodium)  

Reconstituted ampicillin–sulbactam stability is concentration- and temperature-dependent.20

Concentration commonly used for IV administration is 30 mg/mL (20 mg/mL ampicillin, 10 mg/mL sulbactam; initially reconstituted in a small volume of sterile water to dissolve crystalline powder, followed by further dilution with 0.9% NaCl for final concentration for injection, which is stable at 4°C for 72 hours).20 

Administer IV slowly, over ≈15 to 20 minutes.

Aminopenicillins are eliminated by the kidneys (including a significant portion excreted via tubular secretion).21 

In some human patients with altered glomerular filtration rates due to renal azotemia, consideration should be given for dose adjustment.21,22 

Although no known data are available for veterinary patients, some animals with severe renal dysfunction may require dose reduction.
Pharmacodynamics & Pharmacokinetics of Ampicillin–Sulbactam
Ampicillin–sulbactam is a potentiated (ie, β-lactamase inhibitor) aminopenicillin with bactericidal and time-dependent activity.23

For antibacterial drugs with time-dependent activity, bactericidal activity depends on the duration of drug exposure above the minimum inhibitory concentration (MIC).

Because bacterial killing is time-dependent, clinical success, especially in the treatment of gram-negative infections, depends on retaining drug concentrations above the MICs during the entire dosing interval.

Ampicillin is a semisynthetic penicillin (ie, β-lactam antibiotic) that effectively kills bacteria by disrupting the bacterial cell wall.2-4 

Bacterial cell wall synthesis is inhibited through penicillin-binding proteins and by disrupting cell wall integrity via inhibition of the transpeptidation reaction responsible for bacterial cell wall cross-linking.

Sulbactam is a semisynthetic β-lactamase inhibitor that irreversibly binds and inactivates a variety of β-lactamases.2-4

Used in combination with β-lactam antimicrobials to target bacterial strains that would otherwise be resistant to nonpotentiated β-lactam antibiotics

Alone, sulbactam has weak antibacterial activity.

As an aminopenicillin, this combination has a short elimination half-life (healthy humans, 1 hour),21 resulting in need for frequent administration.

Overall, ampicillin–sulbactam is a relatively polar or hydrophilic drug combination. 

In humans, drug concentrations are achieved in tissue (eg, bone, muscle, skin) and body fluids (eg, sputum, peritoneal fluid).1,5
Adverse Events & Precautions
Adverse reactions include3,4,12  
Thrombophlebitis or allergic reactions (IV) 

Seizures (rapid IV infusion)

Pain at injection site (IM)
Other possible side effects include vomiting and diarrhea. 
Hepatocellular cholestasis has been reported in association with administration of ampicillin–sulbactam in humans24,25; this has not been reported in veterinary patients.

Pregnancy and lactation

Penicillins are known to cross the placenta; however, ampicillin has been suggested as probably safe (class A) during pregnancy in dogs and cats, based on lack of toxicity or teratogenicity identified in other species.26,27 

Little is known about the safety of sulbactam during pregnancy and whether it crosses the placenta.

Breast milk concentrations of ampicillin and sulbactam are considered low, and both antimicrobial agents are considered compatible with breastfeeding in humans.3